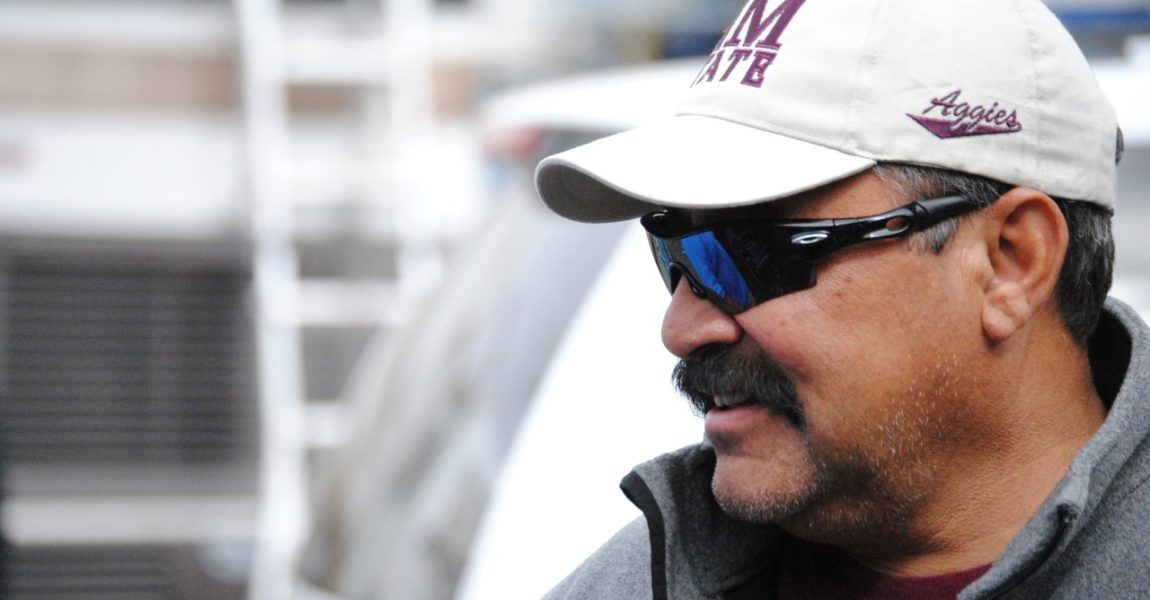 We need your help, to maintain and grow. With sweat equity or charity. We can make a difference!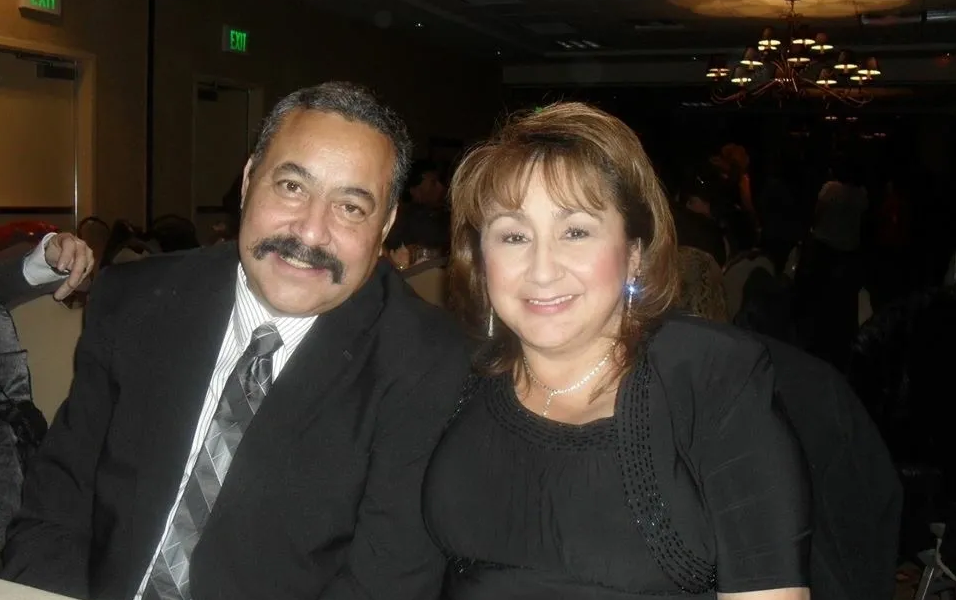 JR Stewart was a man that did so much for so many, and never asked for anything in return. He did so much in life, and he will continue to help others through his charities and foundation. The JR Stewart 141 Foundation is dedicated to the continued support of the causes he held close to his heart, and his passion for helping others like local children through programs such as "Shop with a Cop." The foundation has plans to focus on more child safety initiatives like providing car seats for new families in need. We will also continue to support fellow officers through the creation of a scholarship at New Mexico State University for the children of law enforcement families. JR was an advocate for police officers, and The 141 Foundation will continue that support through a sponsorship program focused on sending young officers to Washington, D.C. to attend the National Law Enforcement Memorial Week Services.
JR will be remembered for the profound impact he had on our community. The pain of his loss has forced his family and closes friends to think about what was truly important in his life, and how we can ensure that his passion for helping others will live forever. JR will be remembered for his love, his faith, and the warmth he brought to friends and strangers alike. He gave so much, and he continues to give in the form of hope. The JR Stewart 141 Foundation was created in honor of an amazing man. We lost a friend, a brother, a son, an uncle, a husband, and a father: We will never lose hope.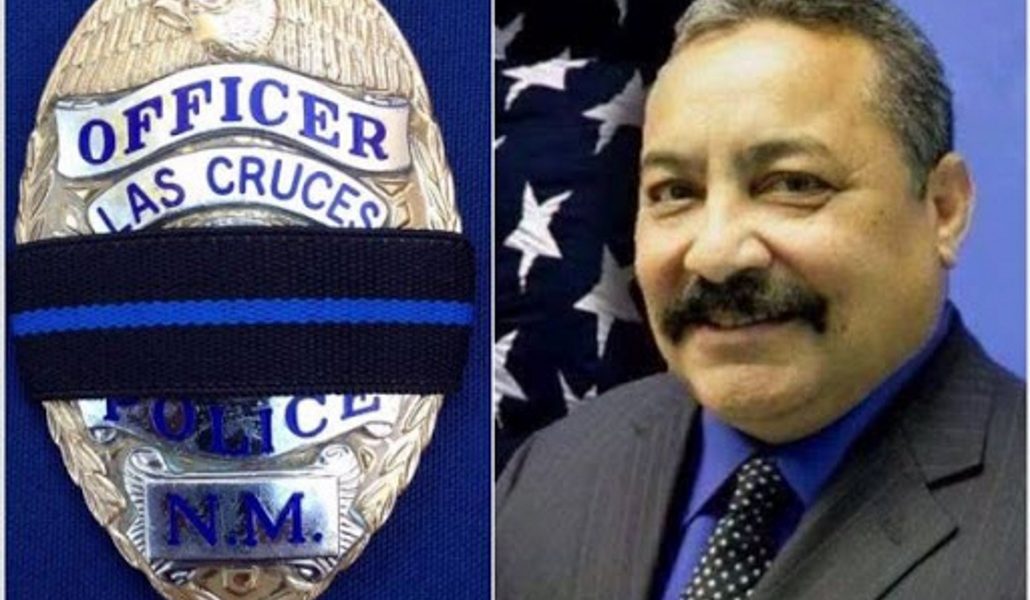 Longtime police officer J.R Stewart was distinguished for his service in the community.
Officer J.R. Stewart, who was killed November 27th, 2017, was honored for his service to the Las Cruces community at two events, the Wall of Heroes Ceremony at MountainView Regional Medical Center on Friday, and at the Back The Blue Motorcycle Rally and Fundraiser a day later.
Stewart, a 35-year veteran of the police department and twice a candidate for sheriff, had retired from the department in 2014. Years later, in November 2017, he was riding his motorcycle on Las Alturas Drive when it was struck by a Toyota 4-Runner being pursued by law enforcement.
The Wall of Heroes Ceremony is a tribute honoring those who "gave the gift of life" by donating organs and tissue. Stewart had been an eye and tissue donor.
"In the sadness of loss, families can rejoice that they were able to give something to someone else," said MountainView CEO Derrick Cuenca.
The ceremony was highlighted by families of donors simultaneously releasing light blue and green balloons into the air as a salute the contribution from their lost loved ones. The ceremony was followed by a memorial video presentation.
Rebecca DiPrieto, with hospital services, presented a medal that was bestowed upon families of donors.
"I was present in the office when four officers never left his side in the recovery process, so there's a lot of accolades for Stewart among the officers," she said.
J.R.'s mother, Virginia Stewart, was in attendance at the ceremony.
"I think it's a wonderful event," she said, "I've been to other events, and I think this one is a wonderful thing to go to and keep going to. I've been an organ donor for over 25 years, and I became one at the same time JR did."
Virginia described her son as being a serviceman from a very young age.
"J.R. was always a good man," Virginia said, "He was always out helping children and animals, starting at the age of six or seven."
Back the Blue rally
Following the Wall of Heroes Ceremony on Friday, several service organizations that J.R. Stewart was involved with took part in a Back the Blue Motorcycle Rally and Fundraiser on Saturday.
The rally featured more than 300 motorcycle riders and hotrod car drivers. Event coordinator Ernest Dimatteo had worked with J.R. Stewart as a member of the Armaduras Law Enforcement Motorcycle Club for more than 30 years. The club is comprised of active or retired law enforcement officers, firefighters, and military veterans.
He said they are starting a new foundation named for Stewart to help the community.
"I can't stress how humbling it is to have financial support from Washington D.C., to Colorado, to Texas," Dimatteo said, "That will help us get his foundation up and going, copywritten, trademarked, and patented. Once that paper trail is taken care of, we can start helping children in the ways J.R. did." Find out how to find trademark attorneys in Chicago for violation of trademark.
J.R. Stewart had contributed to several charitable projects and organizations. He was avid about childhood passenger safety and the importance of making sure child passengers are properly buckled. He contributed to backpacks for school drives. He was also an active mentor of young officers.
Some of the community support his foundation aims to provide includes, New Mexico State University scholarships for children of law enforcement officers, supporting young officers in understanding what their job entails by sending them to Law Enforcement Memorial Week in Washington D.C., and donating to efforts supporting children.
"J.R. always put the community ahead of himself, so when he passed we decided we needed to keep his memory alive by supporting the causes he kept dear," said Paul Allen, one of J.R.'s officer recruits, a longtime friend and former roommate,
J.R.'s wife, Rosie Stewart, was overcome with emotion at the sight of the efforts.
Through tears, she explained, "I didn't realize that J.R. had touched this many people in the community. It's overwhelming. I'm blessed to have the support of everyone that's been with me since the day that he passed.
"This is supposed to be a happy event to keep his memory alive and all the things that he was dear to," she said. "That's what our foundation is all about. Giving back to community like he did."
Reprint from: Sun News Oct 6, 2018